Would You Like a

Super

High LSAT Score?

Of course you do! The LSAT is one of the most important parts of your law school application. We developed a foolproof system to get any student a top score.
Sign up below for a FREE Online consultation or scroll down to learn .
Contact Form here or Call/Txt 201-970-9044

Learn From the

BEST

Instructors Around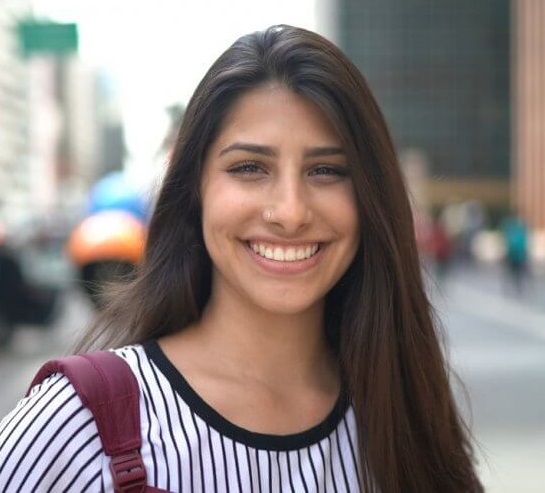 Our instructors are experts with the LSAT and have top scores to prove it and come from top schools, such as NYU and Harvard.

We pride ourselves on our teaching skills. It is one thing to get a high LSAT score but another to be able to teach it well.

We make the test simple. Anyone can learn the LSAT with the right attitude and hard work.

Finally, we have experience with all types of students from those with ADHD, students with extra time, English is not their first language, those who want a 170+ , and more!

Whether you are just starting out or maybe you have been studying for a couple of months and need those last couple point, we are there with the tools to get to your dream school.


Hear From One of Our Students: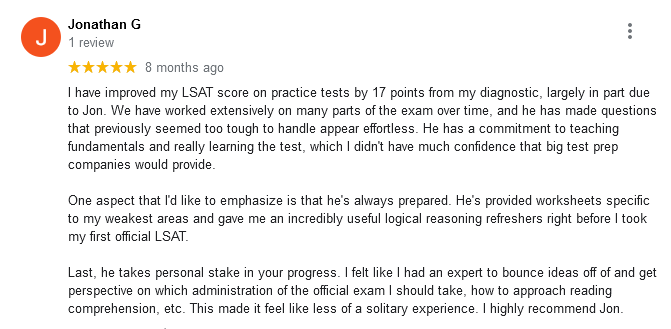 Do You Want to Save

$100,000

on Law School?

Who wouldn't? It is possible to save huge money on law school. We can show you how.

The LSAT is a major deciding factor for law schools(it helps with their rankings), and a high score can open major doors.

After all, you spend four or so years of life getting a good GPA. The LSAT is about equal to your GPA in terms of importance, so why not put the same amount of effort into the LSAT.

We can guide you along and get you those scholarships or even admissions to some of the best law schools around.



Our process to get you to your



We start with a FREE consultation call to discuss your needs and setup a preliminary lesson to get started.
In our first lesson we will cover your weakness and go over your personalized lesson plan.


Afterwards, we typically meet once a week and continually refine the lessons to your needs as we learn more. There is no standard approach. Instead, the lessons are designed specifically for you.

In addition, we offer 24/7 support. We check in during the week to offer study tips and suggestions. You are also free to ask any questions as well.

"I highly recommend Jon for anyone looking for a competitive edge when prepping for the LSAT. His ability to truly understand the LSAT exam really help translate into effective teaching methods. I was struggling deeply, attempting to prepare for the LSAT on my own, having barely improved my score. Within a few sessions with Jon, things began to click and I saw a significant score increase. I have recommended him to a few friends and will continue to because of how helpful he was in helping me conquer the LSAT exam."
"I can honestly say Jon is one of the best tutors I have ever had. I was looking for an LSAT tutor when I found Jon's website and contacted him. He responded almost immediately and was ready to get to work. He was very kind, patient, and thorough. I learned new things every session and definitely saw improvements in my score all thanks to his help! He was very accommodating and flexible and created a very personalized study schedule. I would recommend Jon as a tutor to anyone that asked and would rate him 10 stars if I could."